Ugandan beauty Zari Hassan is finally warming up to the idea of mending her relationship with baby daddy and ex-lover Diamond Platnumz's family.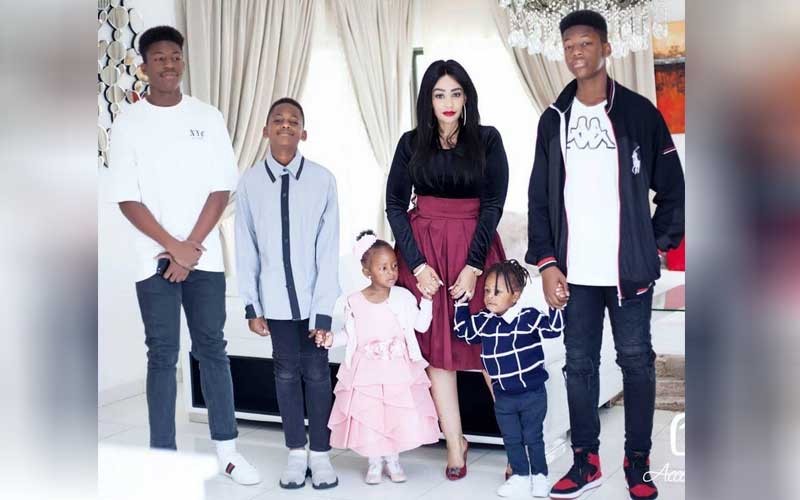 The mother of five was once Mama Dangote's bestie and the two often referred to each other as confidants even after her split from the musician.
Zari struck a conversation with her ex's stepdad Uncle Shamte on Instagram and it was one of the sweetest things her fans had seen in a while.
Shamte posted a photo of the socialite's daughter Tiffah Dangote and Zari felt compelled to comment "the one and only."
Her compliment was well received by her former father-in-law who was excited to finally be in talking terms with the wealthy entrepreneur.
The two laughed a bit and exchanged some niceties before going back to their usual scrolling and posting.
Prior to that, the single mum shared a video of her last two kids adorably doting over their father Diamond who was miles away from them.
The cute duo tried their best to describe what their father does for a living and ended up cracking each other up as usual. They then called out on their papa and sent greetings his way in a lovely video.
Tiffah and Nillan have been communicating with their father for almost a month now after their mum opened up to the idea of letting her baby daddy in on their lives.
Before all this sense of peace and calmness, there was a raging war between their feuding parents.
Zari lashed out at Diamond for not financially supporting their kids and being absent during their upbringing.
Mutoni Eva.