The First of their kind ,Electric vehicles through a partnership between Volkswagen and Siemens under a pilot project will today be launched  the presence of Prime Minister Edouard Ngirente and are to be dubbed e-Golf.
Rwanda is the first African country where Volkswagen is testing electric cars.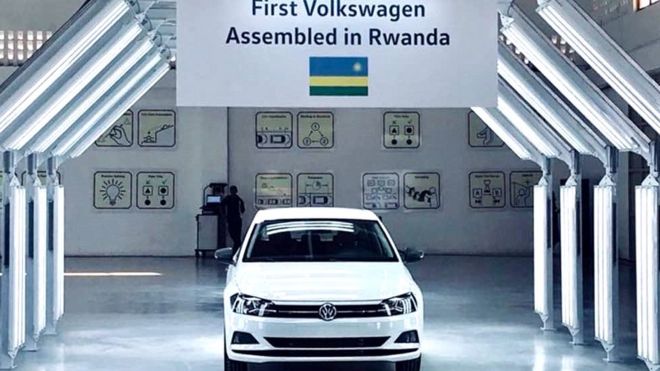 The launch will see four of the cars unveiled on the local market with one charging station at the Volkswagen facility at the Special Economic Zone.
Officials at the firm say that more cars will join the market in the coming months to bring the number to about 20 cars and 15 charging stations across the city.
Siemens role in the partnership involves setting up charging stations.
The pilot project will involve data collection and analysis on aspects such as performance of the electric cars, reception by consumers, consumer trends and suitable conditions for the cars.
The electric vehicles will be added to the firm's fleet to operate under its Mobility Solutions initiative where activities include ride-hailing, corporate car sharing and rentals.
They will not be sold into the market at the moment and will be under the custody of Volkswagen Rwanda during the pilot project.
The electronic car will be of the Volkswagen Golf Model.  They are however not assembled in Rwanda but are produced in Germany and imported.
A fully charged car officials say can cover up to 230 Kilometres in ideal conditions. However, the distance is subject to conditions such as altitude, terrain and gradient among other factors.
Volkswagen Rwanda's model involves Semi Knocked Down kits during assembly.
A semi-knocked-down kit is whereby partially assembled parts and shipped in and then all put together for sale to customers.
The components of the cars are shipped from various markets such as South Africa, the US and Argentina.
Mugie Yohanar